'Art takes Nature as its Model' - Aristotle
25th May - 10th July 2023 Shropshire Hills Discovery Centre, School Road, Cravens Arms, Shropshire, SY7 9RS Exhibition of paintings with Kate Chitham and Sandra Fernandez at the wonderful Art gallery within the Discovery Centre in Shropshire!
https://www.shropshirehillsdiscoverycentre.co.uk/whats-on-at-shdc/gallery/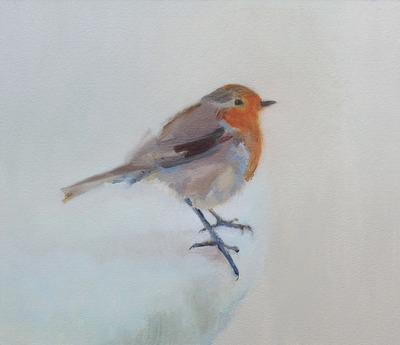 Snow Robin, Oil on Paper, 20x23cm
London: Skyline and River
1st September - 27th September 2023 Barbican Library, Silk St, London EC2Y 8DS Solo exhibition of cityscape paintings and drawings at the Barbican Library Gallery Space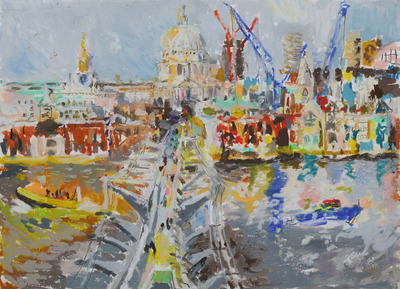 St Paul's, London, Oil pastel and pencil on paper, 24 x 33cm
Artist Support Pledge
Anna has been participating in the brilliant
#artistsupportpledge
, set up on Instagram by Matthew Burrows, to support Artists during COVID. Works custom made for ASP include pastel drawings of garden birds and animals at the Rare Breeds farm, all drawn from life. Now a new series on the undergrowth include oil paintings on paper. These are retailing within the ASP price range up to £220. Visit
Anna's Instagram (a.k.dickerson)
to view her artwork available for sale under the Artist Support Pledge.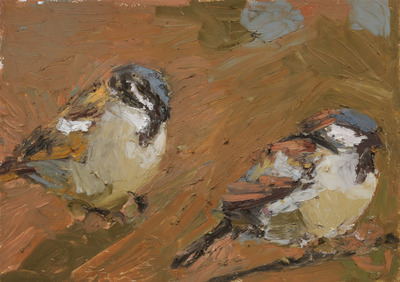 The Jane Newbery Gallery has in stock a range of Anna's artworks. Jane Newbery Gallery
84 Dulwich Village
London SE21 7AJ
Monday to Saturday 9.30am - 5.30pm
Sunday 11.30 - 4.30pm
www.janenewbery.co.uk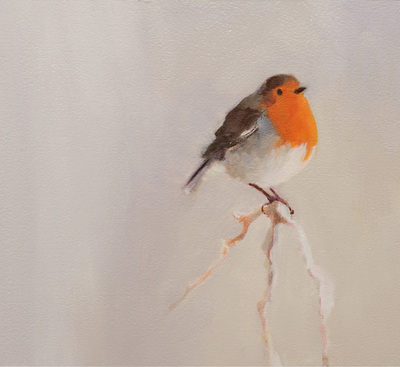 Snow Robin, oil on paper, 21 x 23cm